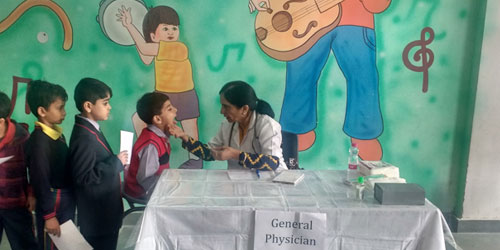 Health Checkup Camp
Sant Nirankari Public School , Tilak Nagar was organized Health Checkup Camp on 17th December 2016. All the students from Pre Nursery o 9th were equally participated in the camp.
An annual medical checkup is required by the school for student's good health and safety. The medical checkup is not only important for identifying an illness at an early stage but for maintaining physical and mental health of each and every student. It is also important for the awareness of the parents by giving them a current report of children. So that there is possibility to improve  their lifestyle.
The team of 10 doctors and 23 volunteers were indulged in the health checkup camp.
Annual medical checkup includes:-
Height
Weight
Eye vision
Dental checkup details
B.P.
Naturopathy
Students who had the medical checkup received a copy of their medical certificate with their results.