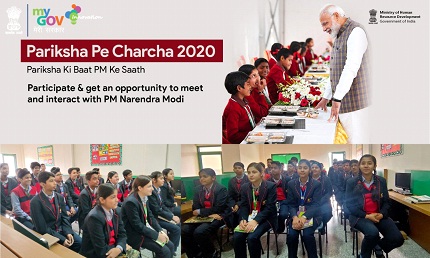 Parkisha Pe Charcha (2019-20)
SHRI NARENDRA MODI honorable Prime minister of our country delivered a speech on Parisksha Pe Charcha on 20 January 2020.Students from class VIII to X enthusiastically listened and incorporated the positive and motivational message delivered to the children.
The students found the matter of exam very close to their hearts and actively paid attention to the questions put forth by their peers from the different parts of the country and paid heed to the answer given by the prime minister.The Prime minister renamed examination time as a festival which requires all students to enjoy the time instead of stressing about it.
It was held in the computer lab of our school and the message given by honourable SHRI NARENDRA MODI was interactive and our students imbibed the tips which were shared by him and felt encouraged.